Seven Best Tamil Horror Movies in Recent Times:
In this post, we are going to see Seven Best Tamil Horror movies over the last few years, if we were to consider all time Best Tamil horror movies in Tamil then movies like Yaar, Jenma Natchathiram, Uruvam, 13aam Number Veedu, My Dear Lisa will hold best places. But, Here we are going to see best 7 Tamil horror movies which got released in last 15 years. Tamil Cinema fans do encourage good horror flicks whenever released still, we do not see a lot of movies in this genre. Directors should come up with the Good story line in this type without entirely relying on special effects or CGI. Well, We do agree CGI plays a big part in Horror movies but there should be a good story too to draw an audience, Still few directors came up with a good script and succeeded in this genre with a minimal budget.Horror movies that listed here have won the audience, critics as well as box office.Now Let us see the 7 Best Tamil Horror Movies
Note Directors, If you're about to make a movie in this genre, please leave Gods aside, because WE Tamil audience is tired of watching devotional song in the climax that gives power to Hero/Heroine to win the final obstacle against Devil/Demons.We are expecting quality movies from you guys, not a usual revenge masala flicks like Aranmanai for example.
Seven Best Tamil Horror Movies:
7) Yaamirukka Bayamey (2014):
Newcomer Deekay directed this film. It is a dark, spooky and spoofy horror flick.You may feel bored with this movie for the first twenty minutes but, the main story starts only after that with a twist.The story is about a haunted house, Krishna Hero of the movie is not sure whether the house is haunted or someone plays the drama to fetch the property which he owns. It was a laugh riot with a handful of characters in the movie, when the audience were about to believe it's a handiwork of someone there comes an interval block with a twist.It's a well-made horror-comedy in Kollywood.Honestly, I don't find any other horror comedy in Tamil well made like this. We need to appreciate the director for taking horror comedy flick like this.watch the trailer below.
6) Eeram (2009):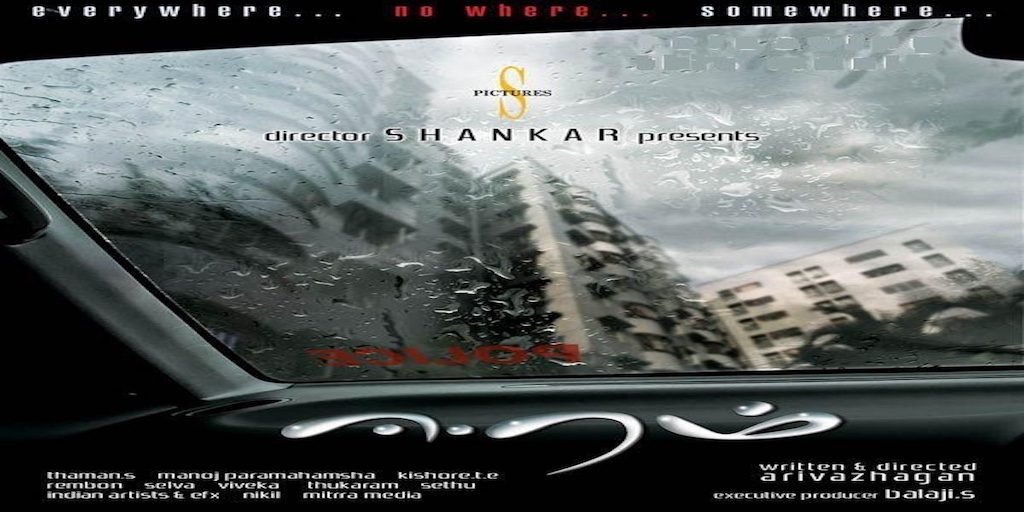 Eeram was produced by none other than Director Shankar, It was directed by Arivazhagan Venkatachalam who also penned the screenplay for the movie. It was a revenge story but not a usual revenge story, Ghost takes "WATER" as a medium to revenge. And a beautiful love is embedded in this Ghost revenge story. Aadhi plays a police inspector who comes to investigate the murder of his ex-Lover. And only at the interval block director let us know that it is a Ghost story until then Audience thought it was Crime Thriller. Big kudos to director who doesn't deviate the story line by inserting any masala elements or unwanted songs. Take a Look at the trailer below.